Hi everyone!
Today it´s a really snowy day here in Sweden. It´s been snowing for hours now...and it doesn´t look like it´s going to end any time soon....But hey...!...we´ve had snow for over a month now and I am actually thrilled to have a white Christmas this year!
Today it´s time for another
Super Sketchy Sunday
at
365 Cards
, and we have a wonderful sponsor this week -
Some Odd Girl
.
Woot woot !
Everyone in the team got to choose a digi and there are quite a few to choose from... = )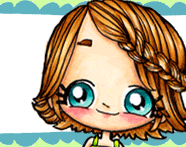 But before I show you my card..here´s this weeks sketch. Gorgeous as always!
And here´s my take on the sketch. You see what a cute digi I chose...She´s named "Deer Mae with Pressies"
And I´ll give you a chanse to have a really good look at Deer Mae.... = )
Ok..I´m gonna keep it short today, since it´s the birthday of my son,
Liam
. He´s turning
7
today.
Happy birthday to you my sweet, sweet boy!
Actually we had another birthday boy in the house yesterday....
Yesterday my oldest son, Isak , turned 11. Soo...Happy belated birthday to you my shining star!
I love you both to the moon...and back!
Ok..I said to keep it short and that´s what I´ll do then.....just don´t forget to pop on over to
365 Cards
for a glimpse of the other dt samples and the chance to join the team in all the fun challenges over there!
Have a wonderful winters day everyone!
Merry Christmas!
/ Sophia